The CLIO Dining Armchair: A Stylish and Comfortable Addition to Any Room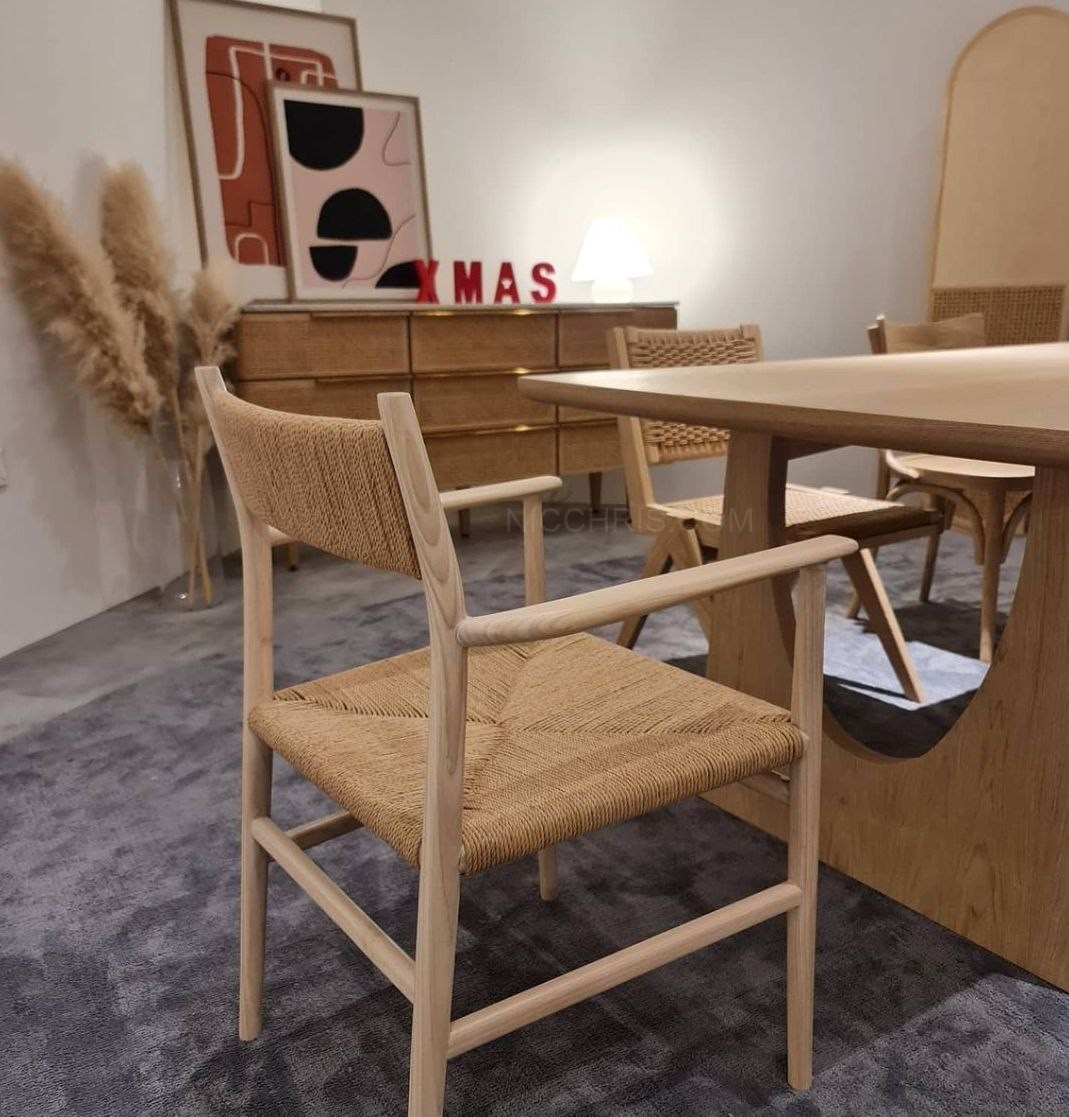 The dining room can be the centerpiece of any house, and while many people strive to make it as beautiful as possible, they often forget to make it comfortable. The CLIO Dining Armchair combines style and comfort with traditional craftsmanship to ensure that you have everything you need to create a dining room that's the crown jewel of your home. Whether you're planning to use this chair at your dining table or in your living room, you can rely on its sturdy construction and trendy design to give you years of enjoyment while making your home look more stylish than ever before.
The CLIO dining armchair is a modern chair that fuses the traditional craftsmanship of the craftsmen with a sense of contemporary design. The chair is made of solid wood, handcrafted by experienced craftsmen, and upholstered in jute.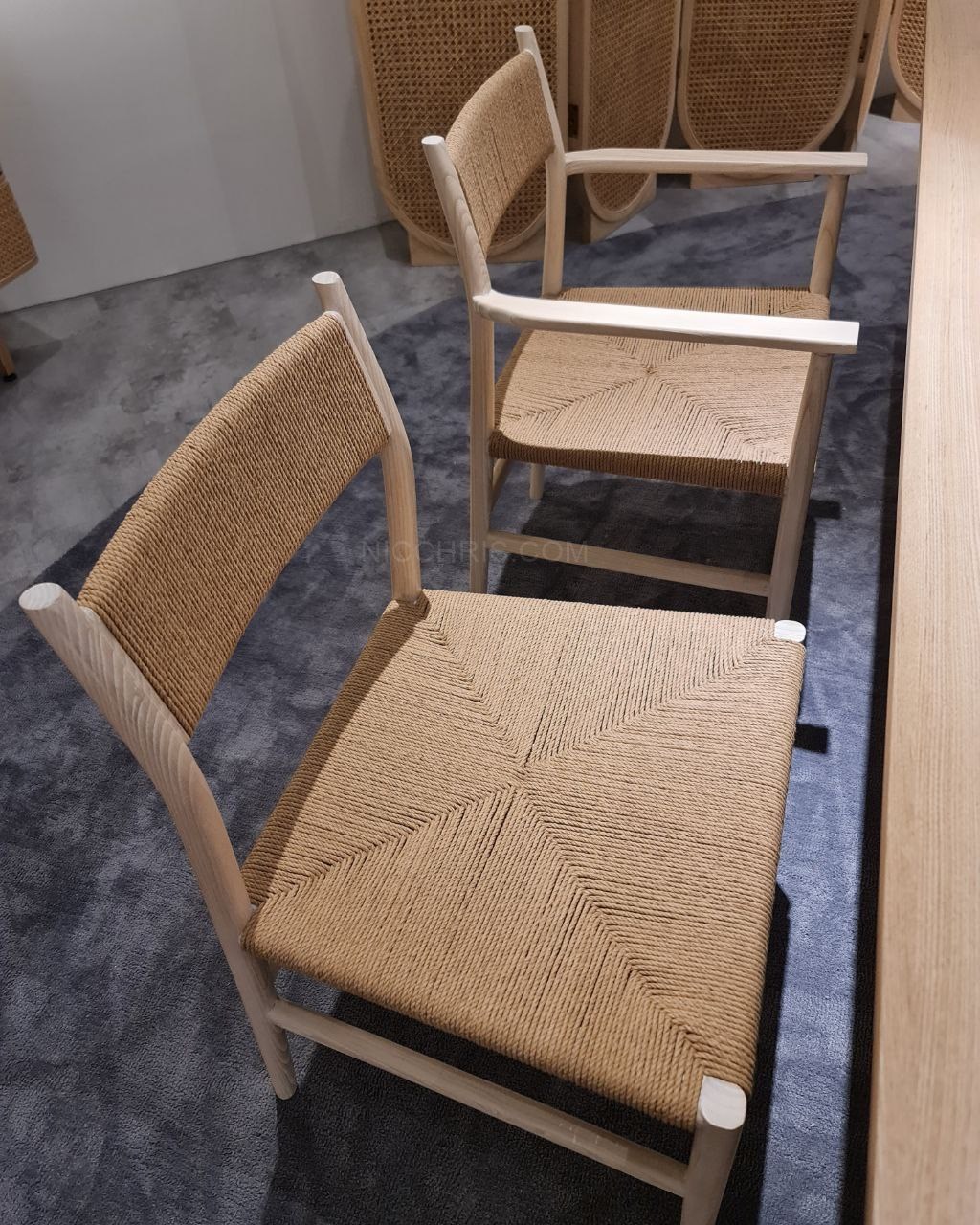 CLIO dining armchair combines a unique contemporary design with a sense of traditional craftsmanship, making it both a stylish & comfortable addition to any room.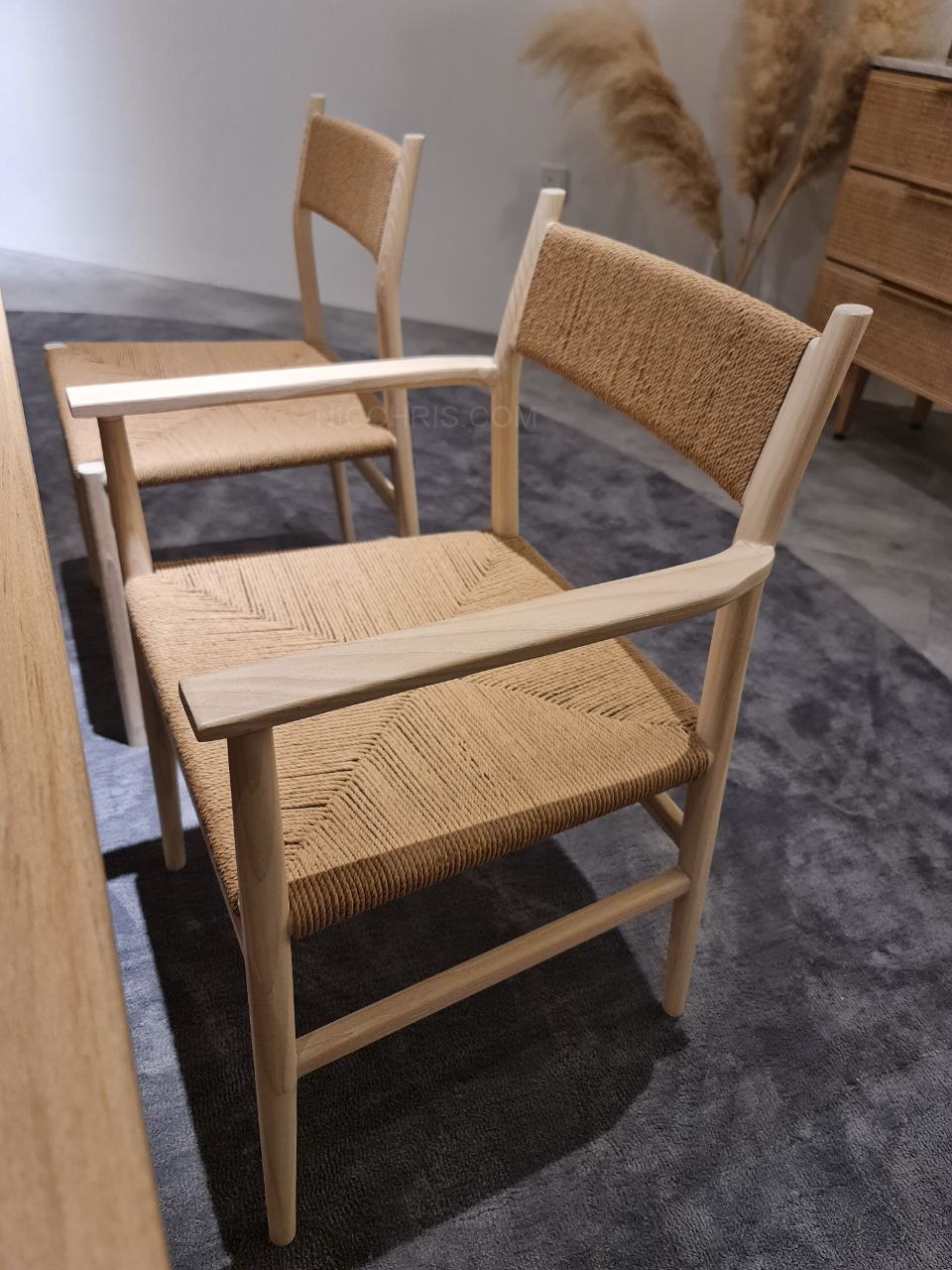 Several different material options come with the chair. You can have your new chair upholstered in Ash Wood and Natural Jute. Ashwood is not only durable but also provides a natural sense of warmth in any room. Natural Jute offers an opportunity for additional comfort due to its resistance to splitting and stretching, which is great if you live in a humid climate or if your home suffers from a lot of movement due to large gatherings like friends over for dinner or parties.
This modern furniture collection is carefully selected for its natural beauty and durability. Our collection was created by designers who understand the importance of high-quality craftsmanship combined with contemporary style to make a stylish yet comfortable addition to any room in your home.
This chair comes with option arms and without the arm, providing a custom fit for all situations. The simplicity of the design makes it adaptable to any space, whether dining room or office, lounge or library. It can also serve as an armchair height option for people looking for a sitting chair with arms.
CLIO arm chair measures (W)530mm x (D)470mm x (H)820mm x (SH)460mm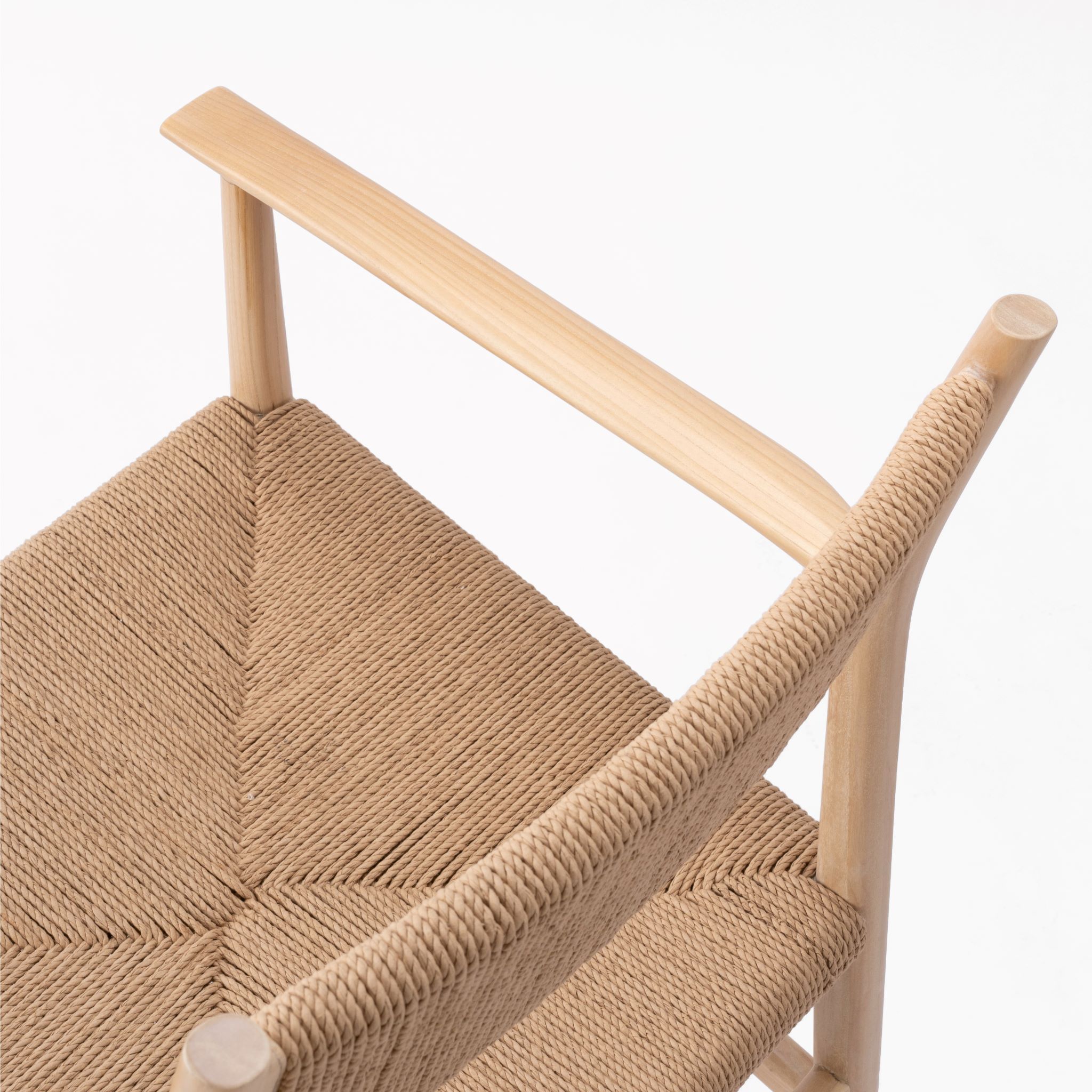 It is worth noting that the chair is upholstered in jute, which is both comfortable and eco-friendly. It has a contemporary design while retaining a sense of its traditional handcrafted roots, so whether it's placed in a study or living room, it should fit in well. Finally, it can be produced thanks to its clean lines and uncomplicated design quickly.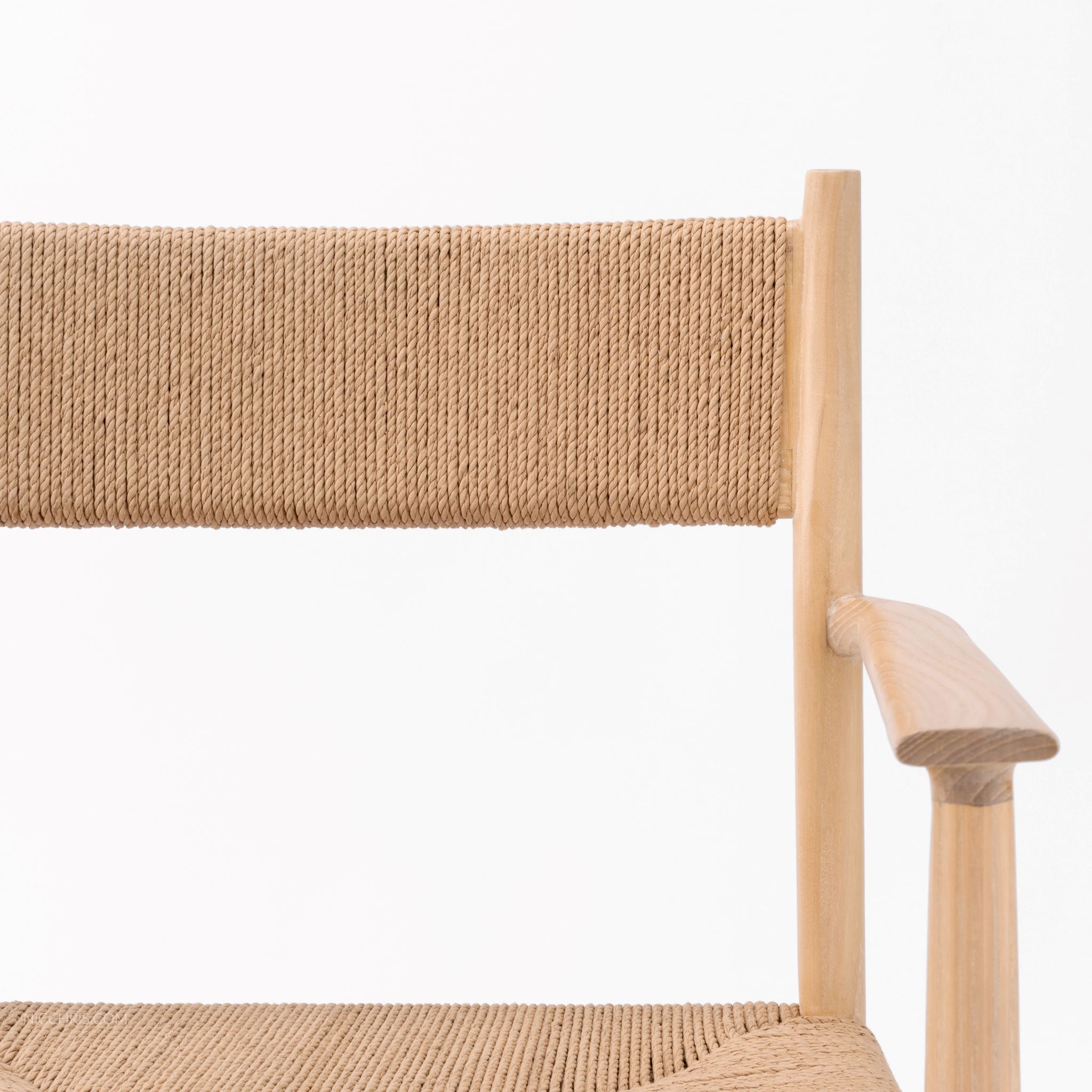 We all spend a lot of time sitting in chairs, so they must be stylish and comfortable. If you find that a chair is too firm, place a cushion or folded blanket on the seat to create some extra cushioning. Of course, every type of chair has different options for how best to create comfort.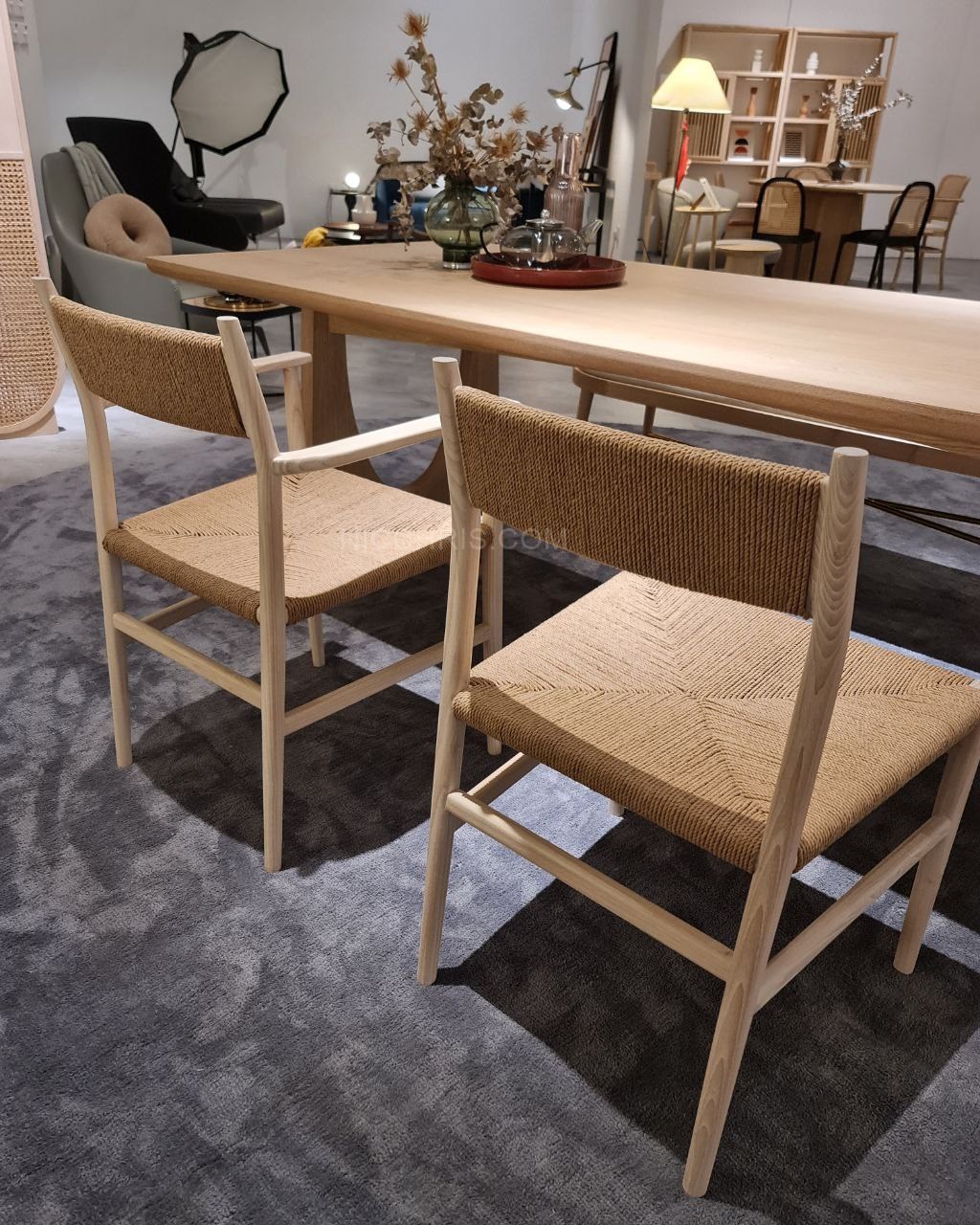 In addition to its easy-to-clean fabric, the CLIO chair is resistant to stains, making it ideal for families with children or pets. All you need is a damp cloth and mild soap, with gentle scrubbing of tough stains. Use only cold water on the jute upholstery; never use bleach or harsh solvents because they will damage the fabric. The dense kiln-dried wood frame can be hosed down periodically with a strong stream of water, and then wiped dry scrubbing away any stubborn stains.
If you're still unsure about what kind of armchair to buy, it's always a good idea to ask for advice from our experts. They can help you narrow down your choices and find the perfect dining chair for your living room.
For more information, kindly visit us on Instagram.
Armchair, Sofa, Coffee Table, Side Table, Tv Cabinet, Console Table, Dining Chair, Dining Table, Barstool