5 Fabulous Dining Tables That Will Make Your Next Meal a Feast for the Eyes
A dining table can be more than just an essential household item, in addition, to being the showpiece of your home or office space, which is why you need to find something that does more than be stylish and practical. Here are five fabulous dining tables that will make your next meal a feast for the eyes.
Marquina is a classy dining table with a dark and sturdy finish, comprised of steel with a black powder-coated finish. The top table has a beautiful Marquina Marble top with a shiny and dark Marquina Marble finish. The table is the perfect size to fit four to six dining chairs.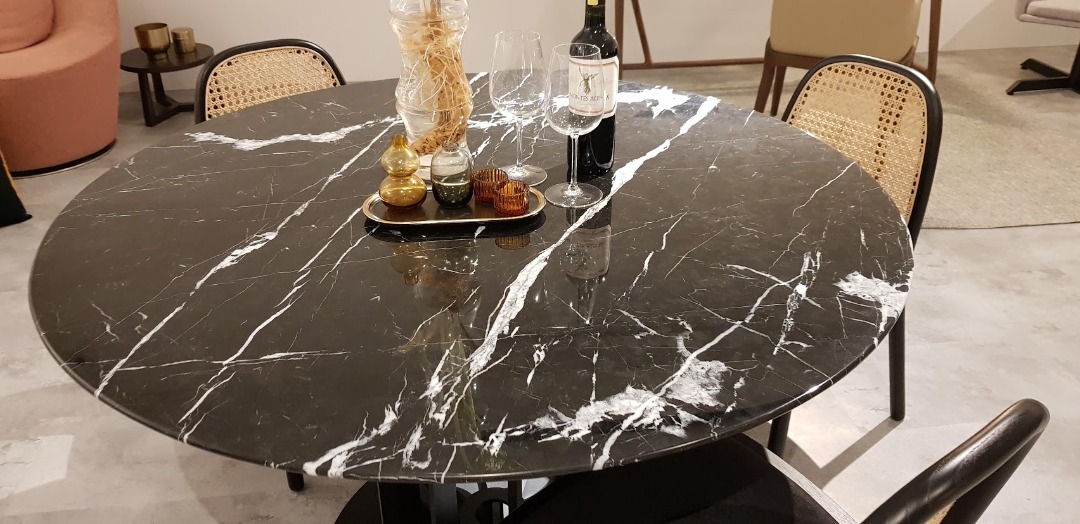 Whether in the kitchen or the dining room, place a Marquina dining table with a marble top and delicate candlesticks. The mood here is relaxed and welcoming.
Tags:-
The alluring design of the Romeo round dining table will instantly become the focal point of your dining room. The delicate round shape contrasts with the lines of the cone's flat top base, one of the distinguishing features of the table, along with the rattan, bronze glass top, and brass details.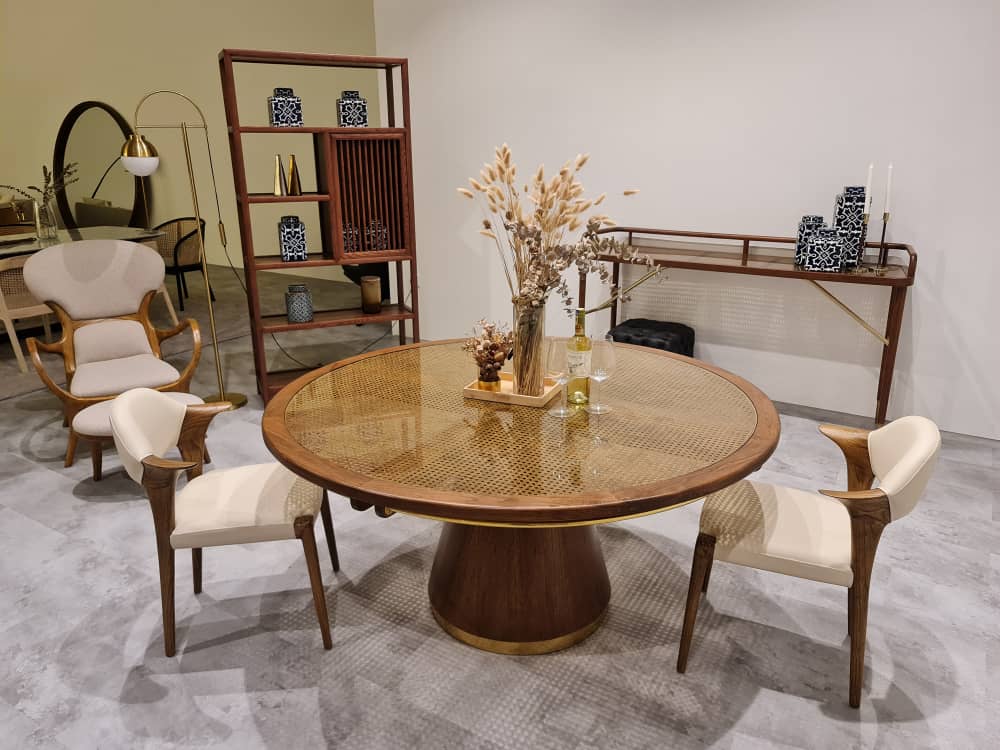 Romeo's modern, contemporary design offers a wide range of materials to add a touch of elegance and sophistication to any dining room or kitchen.
Tags:-
Brito is a modern dining table that will surely be the center of attraction for your dining room. This table has a simple yet elegant design and will give your home an instant contemporary look. Solid wood makes up this table, keeping the table strong and sturdy.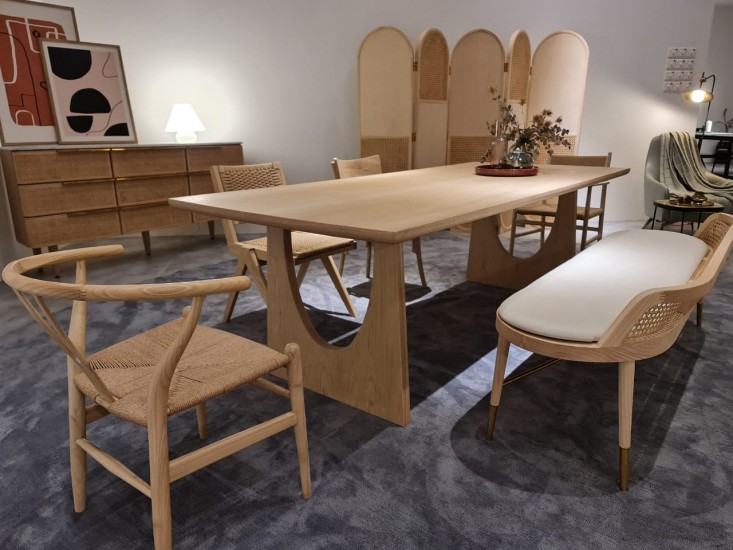 The table has a sleek and stylish design that is perfect for any modern home. The table top is rectangular and features a slick, smooth surface that is easy to clean. The bottom of the table has a unique curved design that will stand out in any dining room.
Tags:-
Mujito is one of the best-looking dining tables you will find. Mujito is a contemporary table designed in attractive ashwood. The round table features a contemporary straight edge and is ideal for modern minimalist dining rooms. This table is made from high-quality materials and designed to last.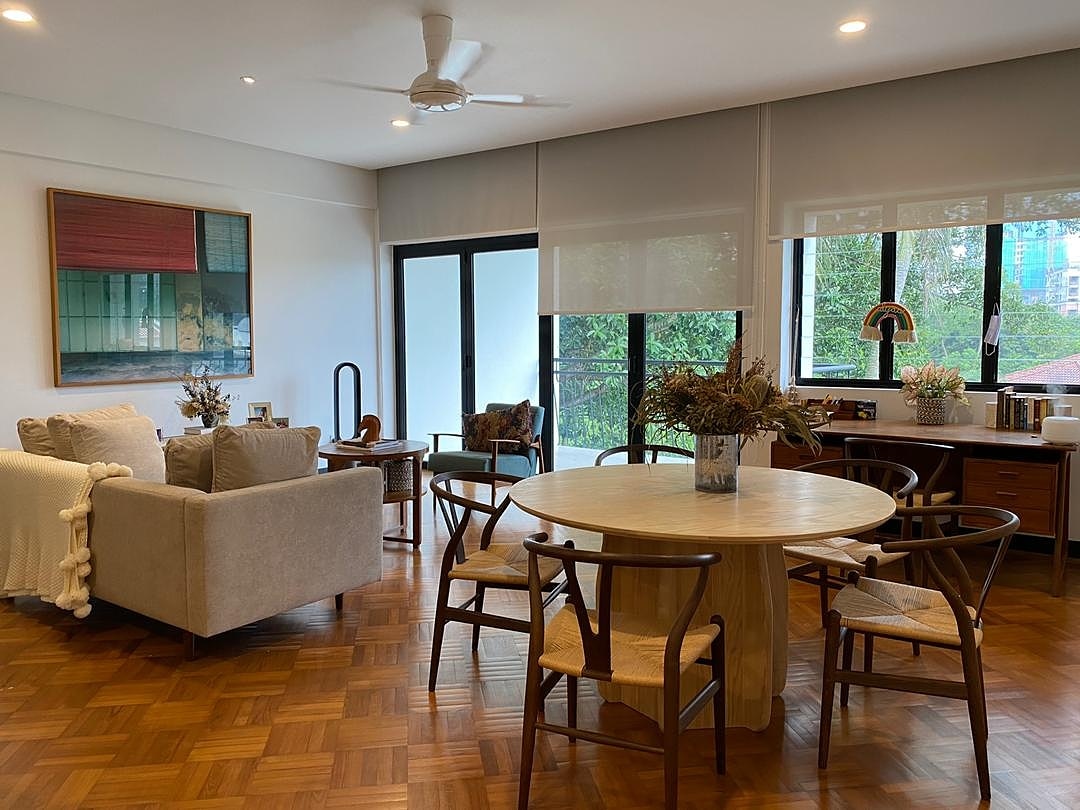 It has a pleasing visual effect as delicious dishes are placed on the table, creating a warm and romantic atmosphere. Although the price of this table is a bit high, it is not only functional but also beautiful. Having one of these tables in your home will be a great addition.
Tags:-
WOO dining table is made of high-quality solid material with beautiful curves, making it look elegant and stylish. WOO comes with a simple design, suitable for modern and minimalist homes.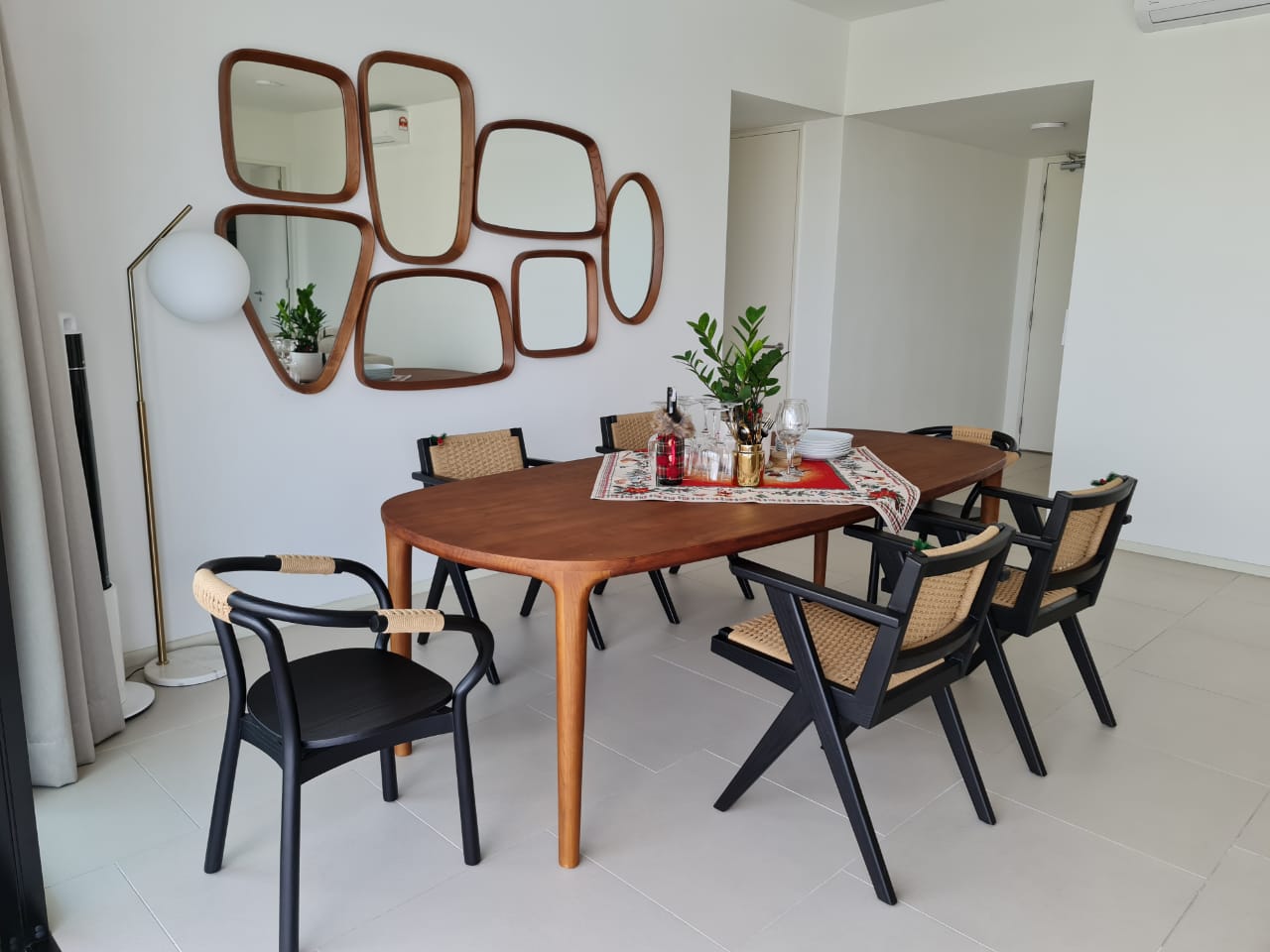 The idea behind this WOO table is to make it appear as if it were carved from solid wood when in reality, the tabletop and legs connect, but the curve of the surface where the corners and legs meet makes it look like a solid wood table. This design appears like every plank has the same texture, no color differences, and no flaws.
Tags:-
If you're still unsure about what kind of dining table to buy, it's always a good idea to ask for advice from our experts. They can help you narrow down your choices and find the perfect dining table for your home.
For more information, kindly visit us on Instagram.
Tags:-
Armchair, Sofa, Coffee Table, Side Table, Tv Cabinet, Console Table, Dining Chair, Dining Table, Barstool