6 Room Decor Ideas That'll Make Your Place Look Stunning
The living room is the perfect place to transform your home instantly. Take a look at these 6 room decor ideas that will make your home look like a million dollars. These updates are simple, quick, and sure to impress any guest who steps into your living room!
Room Decor Ideas
Sofas are one of the most necessary pieces to consider when decorating your living room. Think about your lifestyle before choosing a new sofa. Do you like to entertain? Do you have any family pets? Does it matter if your furniture will stand up to wear and tear? Before making this big purchase, these questions should be answered. Once you've found the perfect sofa for your space, there are tons of ways to decorate around it. Keep scrolling for some living room ideas!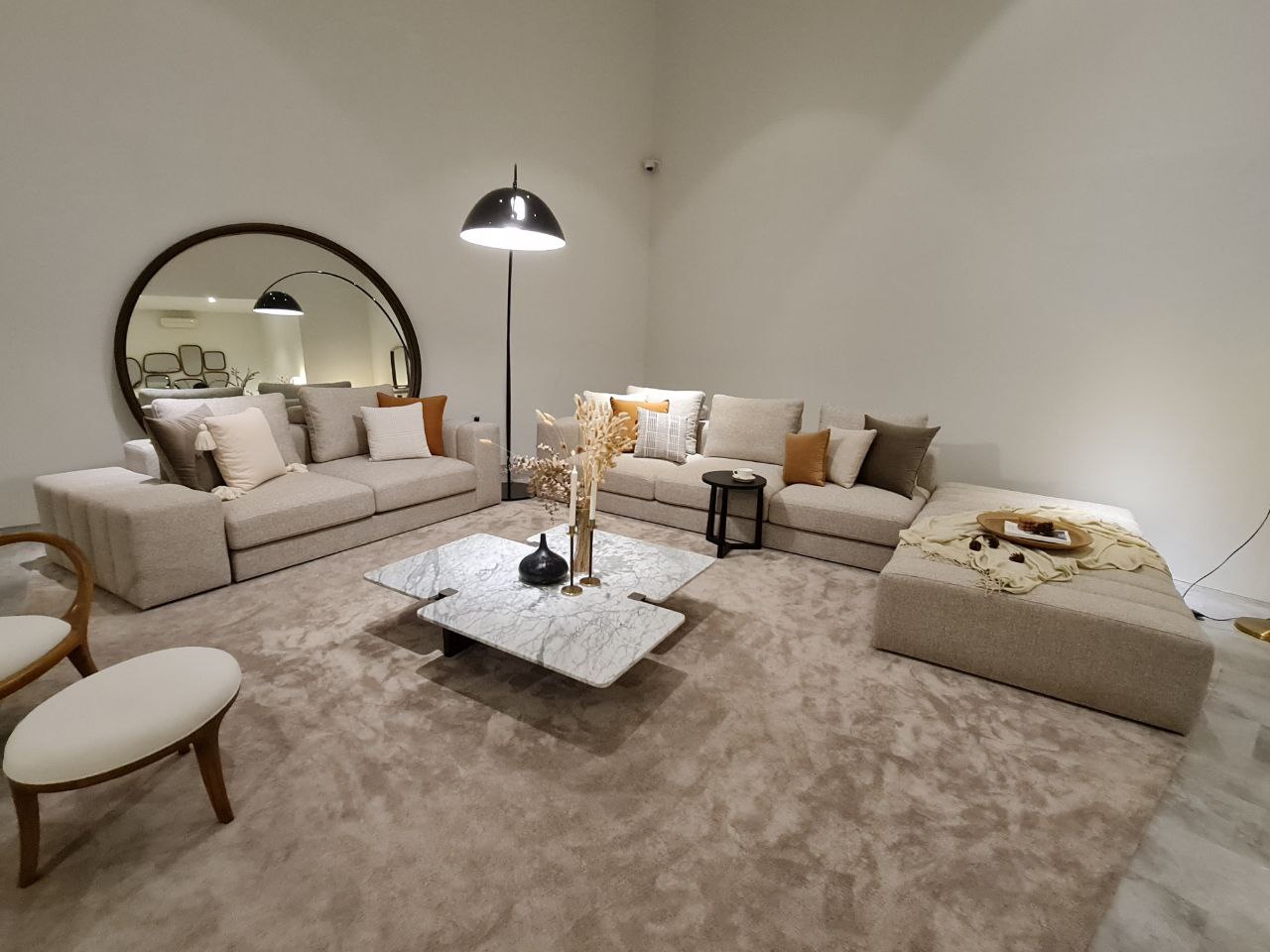 The Cadiar Modular Sofa is a versatile piece of furniture designed with an eye for comfort and a focus on style. It has a simple, clean design that allows it to fit in with modern and minimalist decors making it easy to mix and match your existing furniture.
Tags:-
Decorating your living room with a coffee table is a great way to add some style. It also has the bonus of serving as a place to put your feet up, set down a snack, or even use as a makeshift dining table. Choose one that suits the decor and needs of your space.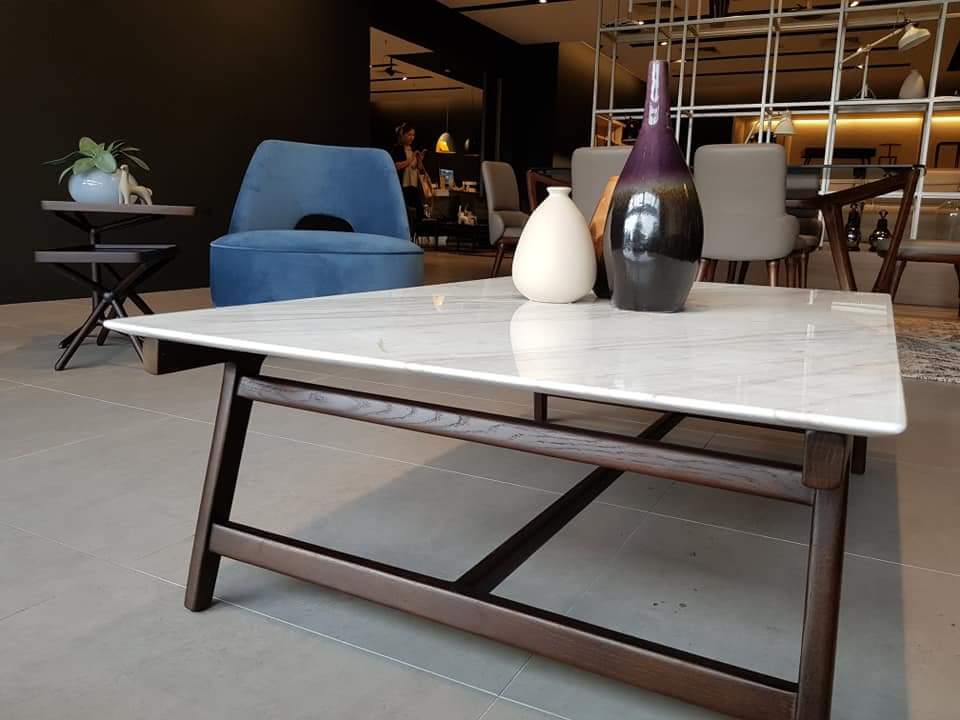 This stunning Fredo designer coffee table will add elegance to your decor. There is no denying its magnificence, beauty, and wonder when walking in proximity to this coffee table! The lush, marble-topped design will draw the attention and tone of your event. It's wrought of top-tier, luxury materials and first-class style.
Tags:-
With a big-screen TV, adding a TV cabinet to your living room decor will be very worthwhile. If you want to make your living room look like a million bucks, consider adding a TV cabinet to your living room. Here are two styles of tv cabinets you could use.
The first is an elegant and luxurious yet functional storage solution from NicChris Furniture with their 'MOOI TV Cabinet' made from a solid ash veneer structure, natural hand-woven rattan doors,gold-tinted and gold tinted handles that add that subtle touch of elegance and luxury.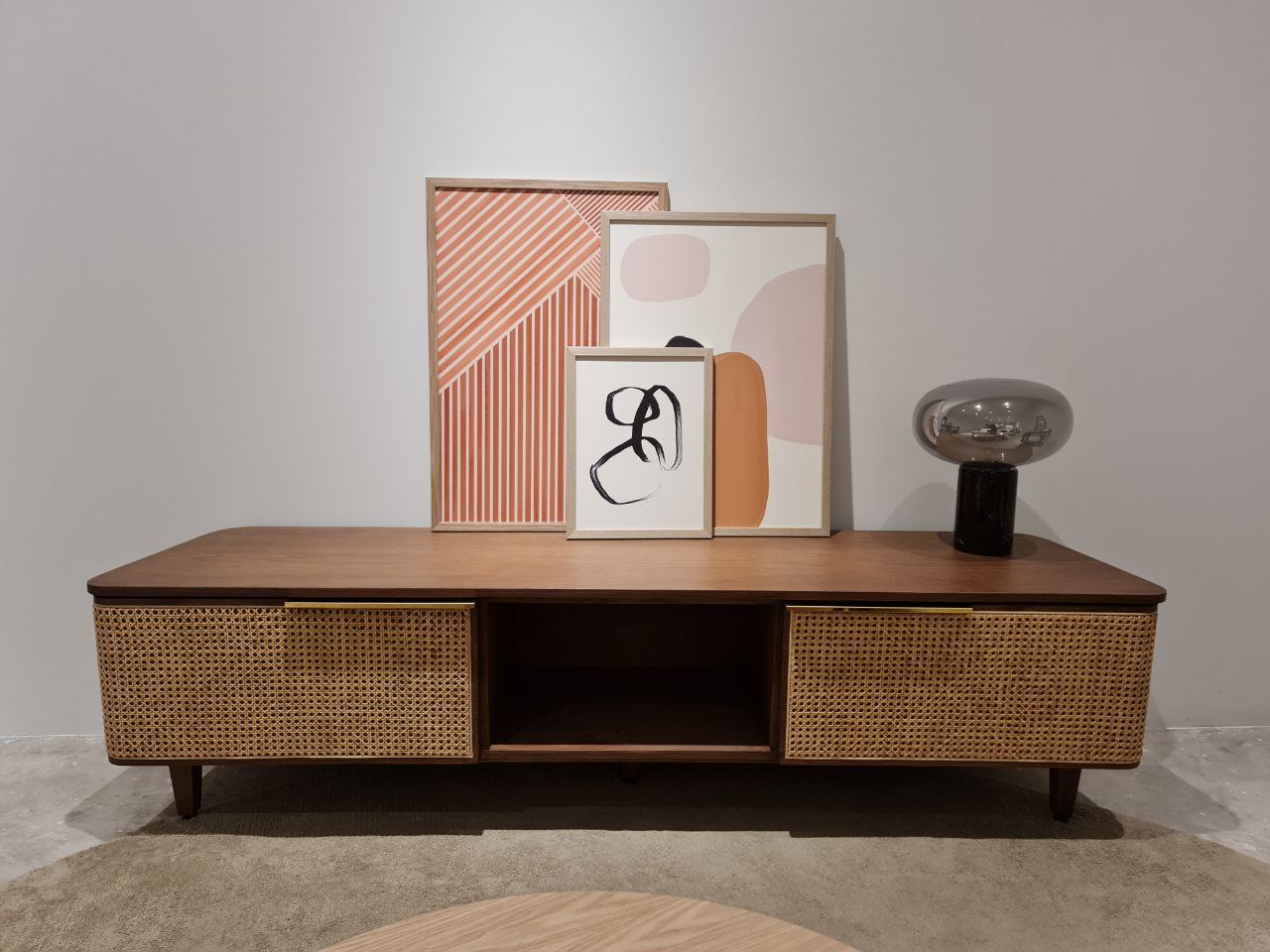 If you want a sleek and Asian-inspired look TV cabinet, consider the ZEN wooden TV Cabinet. Stunning, minimalistic, and one-of-a-kind. This designer TV cabinet is far different from your typical piece and would surely be the talk of the town with your guests!
Tags:-
MOOI TV CABINET, ZEN TV CABINET
The dining table is the centerpiece of any living room. It's where you eat, sit, and chat with your friends. So it's a pretty important piece of furniture. Tables with enough room for six dining chairs and serving dishes are the best. They should also be able to fit against a wall if space is limited in your home.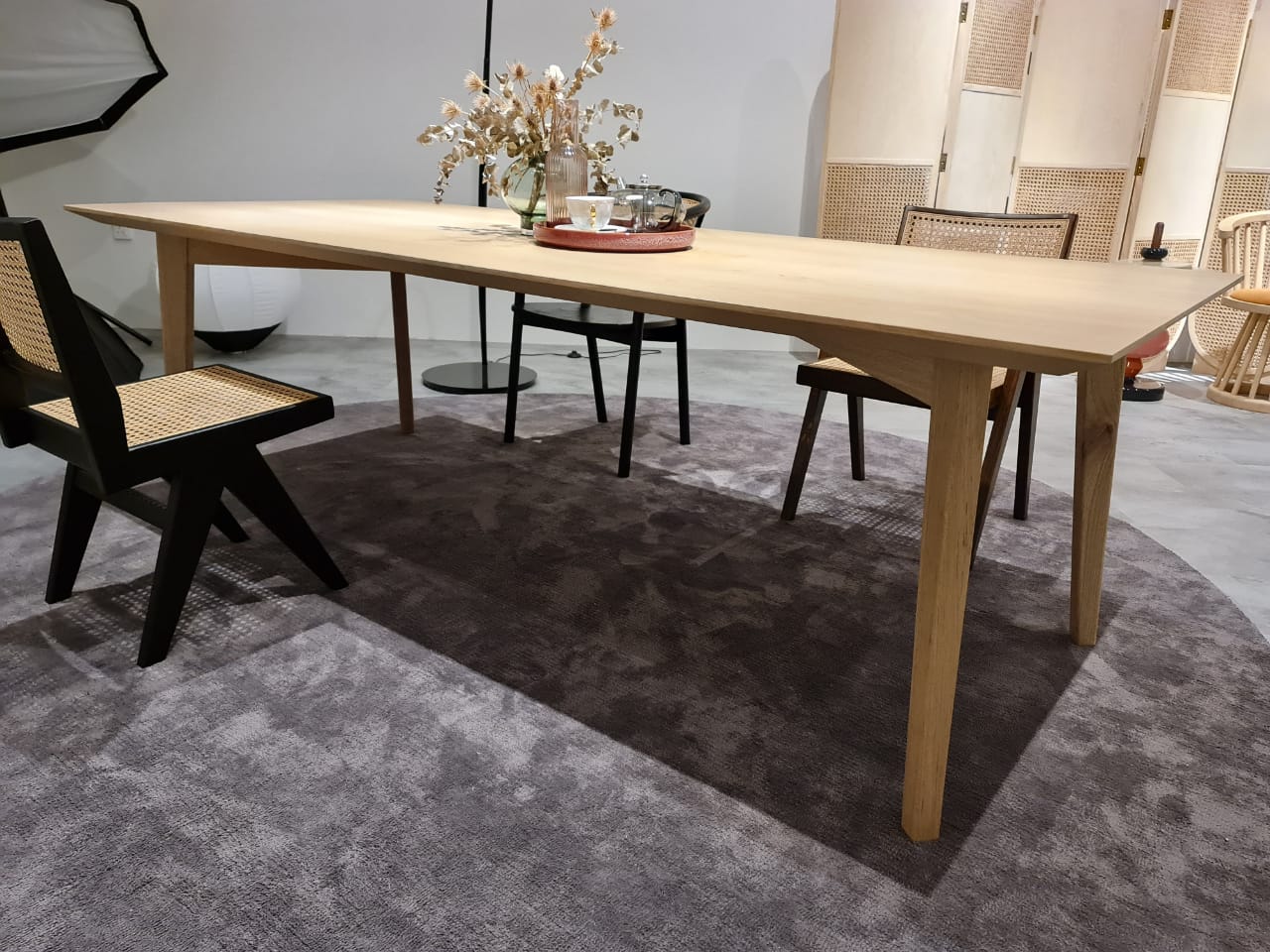 The ZEN dining table set is versatile, elegant, and minimalistic. This modern designer takes on the classic less is more vibe and is sure to fit right into your dining space. One hallmark of these units is a strong and sturdy construction that appears stylish and luxurious.
Tags:-
A rack or divider can be a great way to divide space and provide more storage for your living room. This piece is an excellent option when you have limited space and need to maximize every inch of it. You can even use a rack as the focal point of your living room decor with its ability to hold books, collectibles, or anything else you want on display.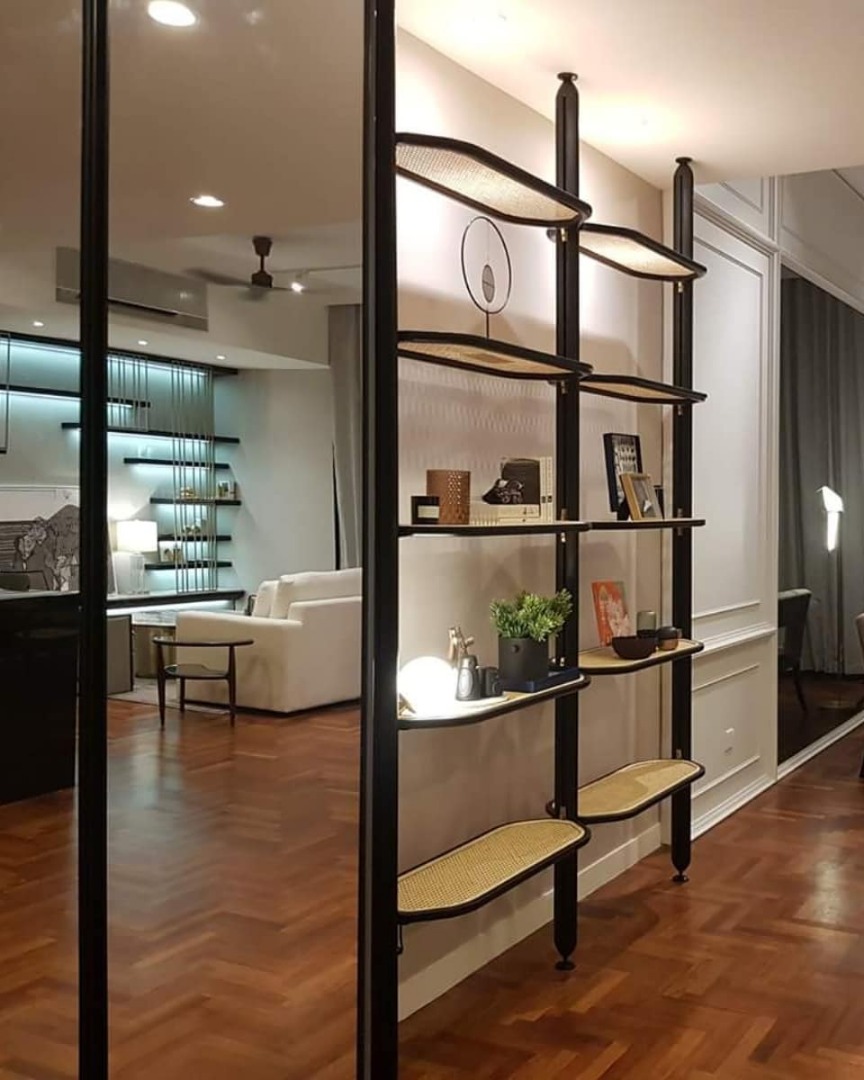 Stylish, modern, and luxurious, the Mews Rack offers exceptional elegance and never fails to bring WOW to any space. While maintaining its sleek posture and minimalist look, this beautiful modern rack blends the traditional craftsmanship of hand-woven rattan. Metal poles support natural rattan shelving with bronze glass tops, giving it its distinct and unique appearance.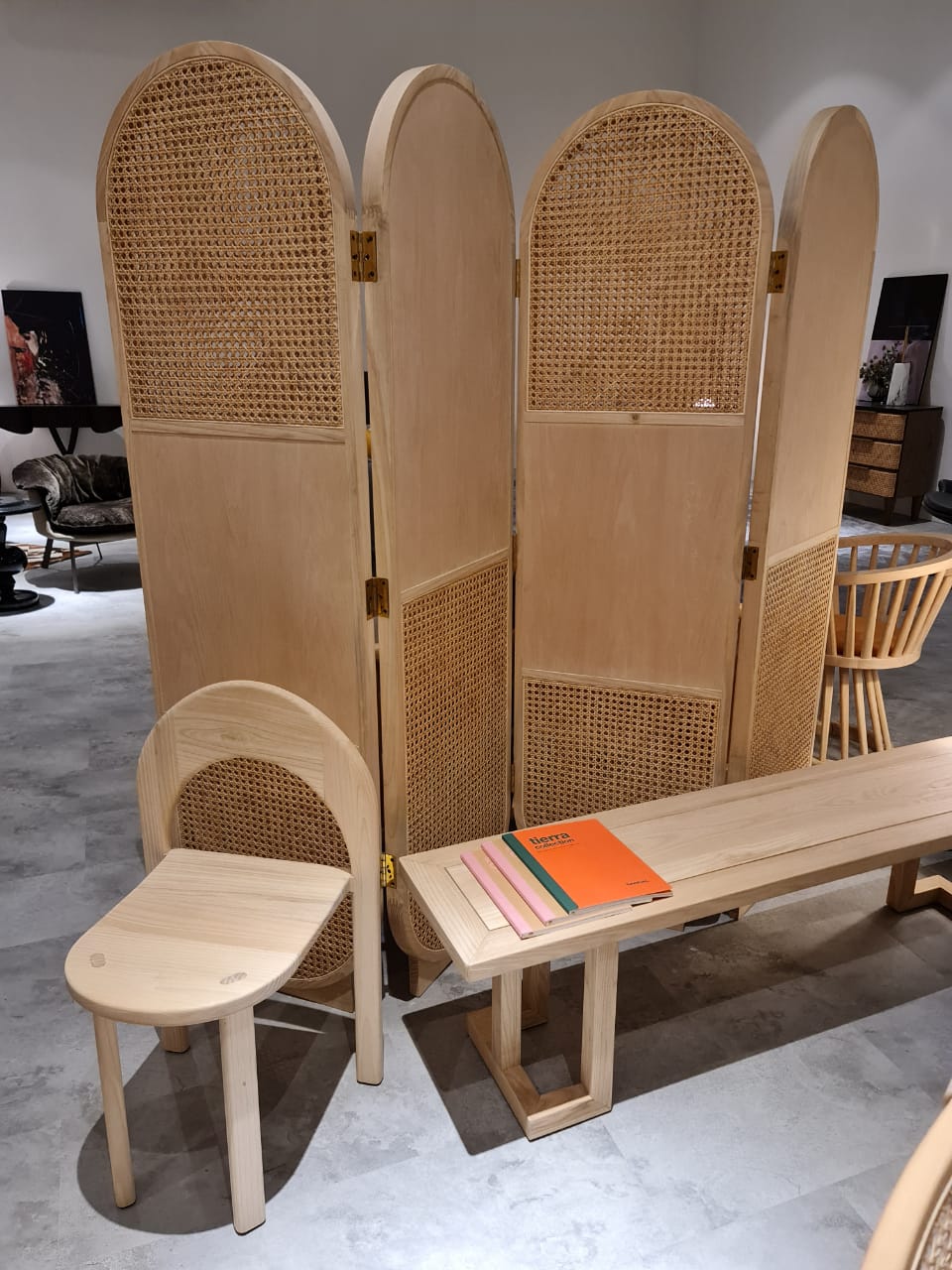 The JEJU Rattan Panel is a contemporary rattan and ash veneer panel, perfect for any modern interior. The divider is made of natural rattan and ash veneer paneling which is compressed and finally formed around a solid ash frame. With a clean, crisp, contemporary look, this product comes in several sizes and finishes to suit your needs. The JEJU Rattan Panel is the perfect way to add a new twist to your home decor.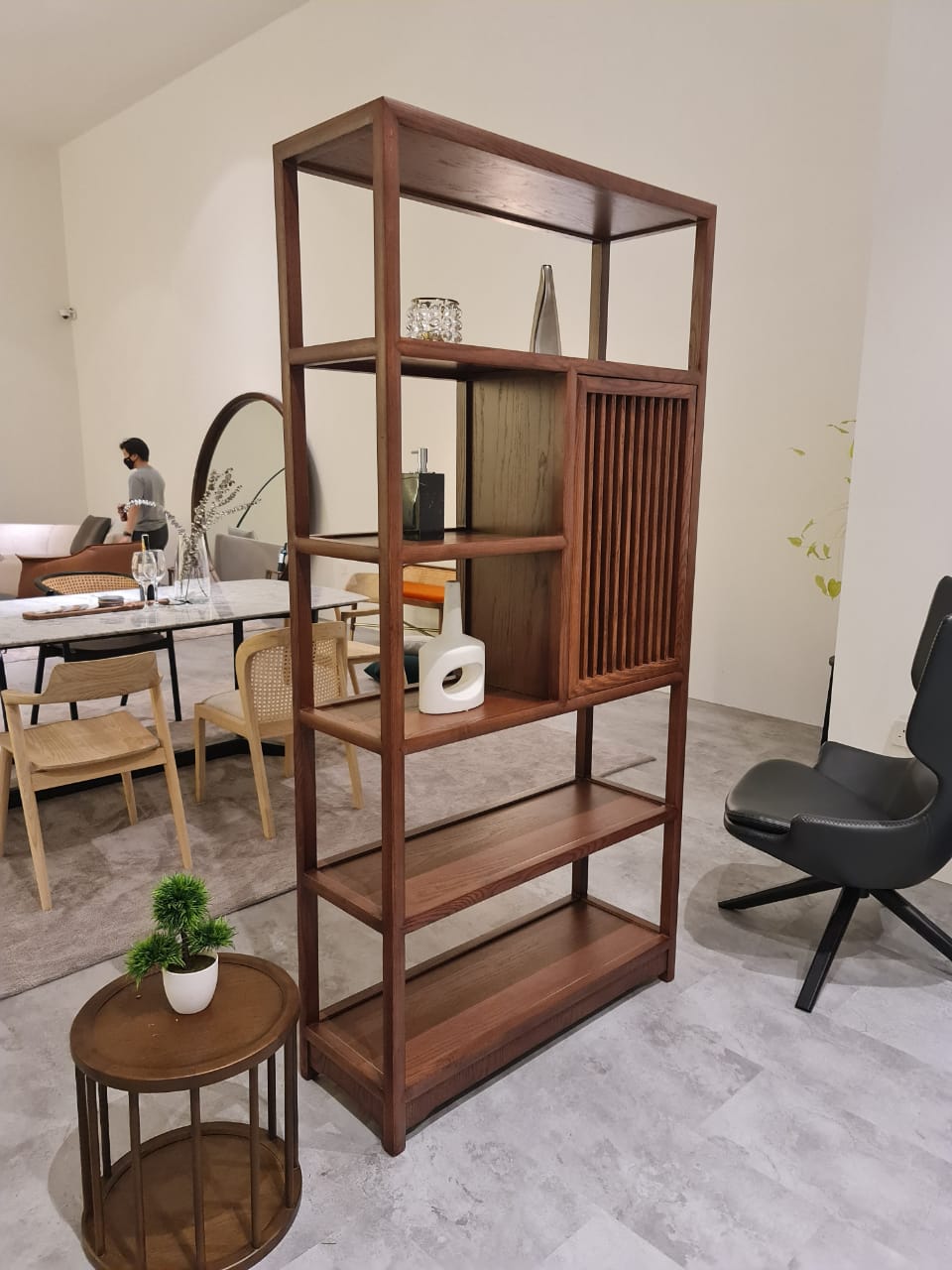 The MANDARIN Rack is an elegant shelf/ display rack ideal for small items such as books, magazines, wine bottles, and other small items. It comes in several colors and is suitable for use in your living room, dining room, or bedroom. It will fit seamlessly into your home decor.
Tags:-
MEWS RACK, JEJU RATTAN PANEL, MANDARIN RACK
You've got a couch and a TV, but what about something to set your drink on? The side table is essential for living room decor. It can go in the corner or near the couch. You can even make it double-duty by storing books and remotes on it!
The 3 Brothers II is a round, simplistic, designer side table! A modern three-spoke leg frame on the interior complements its contemporary design, making it perfect for use in smaller spaces and maximizing light and airflow.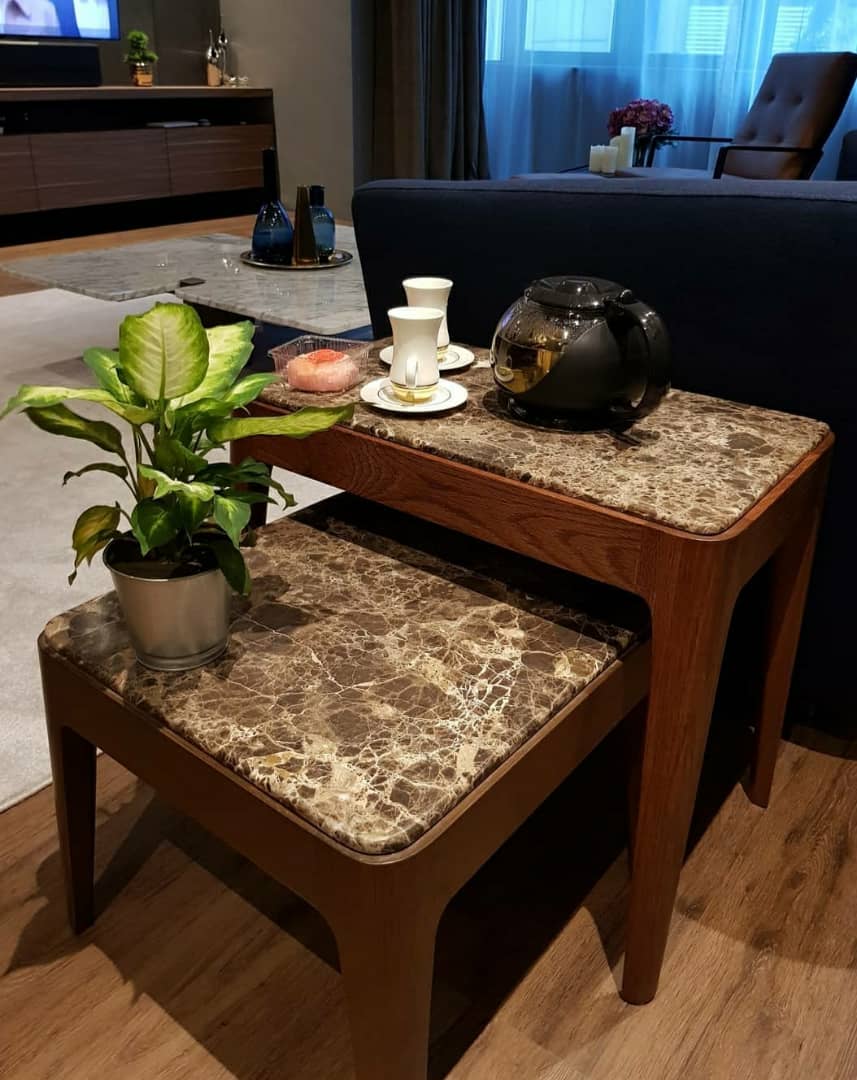 There's nothing more elegant, luxurious, or clean than this Zig-Zag side table. Ash wood finish gives it a classic, timeless look. One of this side table's highlights is its magnificent marble surface. Available in a wide selection of premium marble colors, it will enhance the ambiance of your home!
Tags:-
3 BROTHERS II (MEDIUM), ZIG-ZAG II (HIGH), ZIG-ZAG I (LOW) SIDE TABLE
If you're still unsure about what living room decor to buy, it's always a good idea to ask for advice from our experts. They can help you narrow down your choices and find the perfect room decor ideas for your living room.
For more information, kindly visit us on Instagram.
Armchairs, Sofa, Coffee Table, Side Table, Tv Cabinets, Console Table, Dining Chairs, Dining Table, Bars