10 Best Rattan Chairs Furnishing Your Home
How do you make your home feel more like home? One way to make your home feel more like the space where you most want to be is by furnishing your home with stylish furniture. If you're trying furnishing your home and make it feel more like a place you can relax, recharge, or rest, rattan furniture is an excellent choice, because they offer elegance and comfort in every style of modern furnishings. Today we're going to review our 10 favorite rattan chairs that would look great in your house. Read on to learn more!
Don't want your dining chairs to look like they're from the 1970s? Then a rattan back lining that looks great while promoting airflow may be a good option. With its Nico Arm Rattan Chair, you can use it at home or as cafe furniture to complement your rattan aesthetics.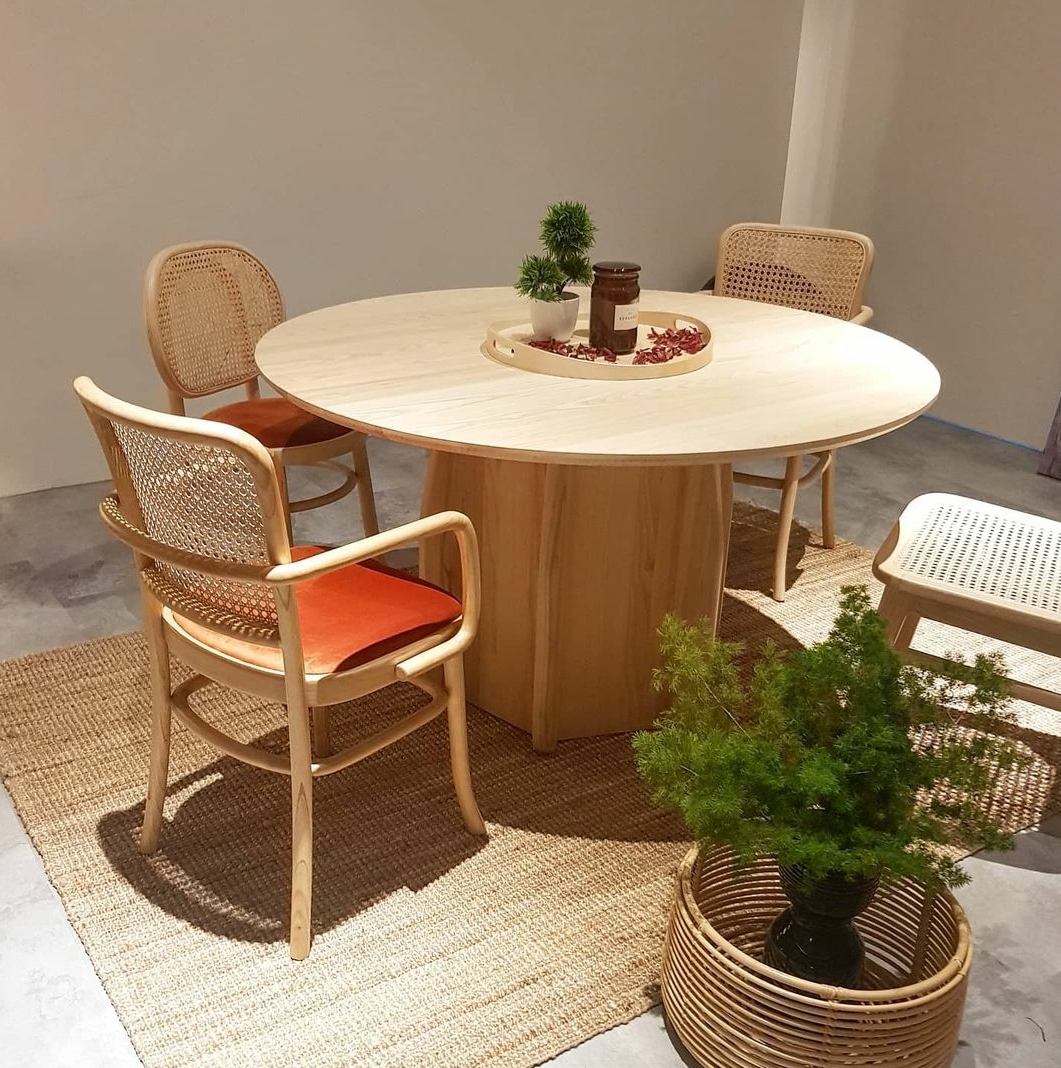 Nico Arm Rattan Chair uses high-quality materials in its furniture, including natural rattan and ash wood. As such, the chair is not only eye-catching but also durable; it will last you a long time without needing to be replaced. The rattan back lining ensures that air circulates freely around you while you sit comfortably; there are no gaps which leaves you with a stuffy feeling.
Tags:-
Nico Rattan Chair, Nico Arm Rattan Chair
The Pamela Rattan Chair is a great choice as a home dining chair & furniture in F&Bs. Match the tones you desire with our premium wood color selection. Weaving traditional craftsmanship with modern & minimalistic architecture, the rattan lining is located in the right areas to keep your body cool while achieving that timeless classic look.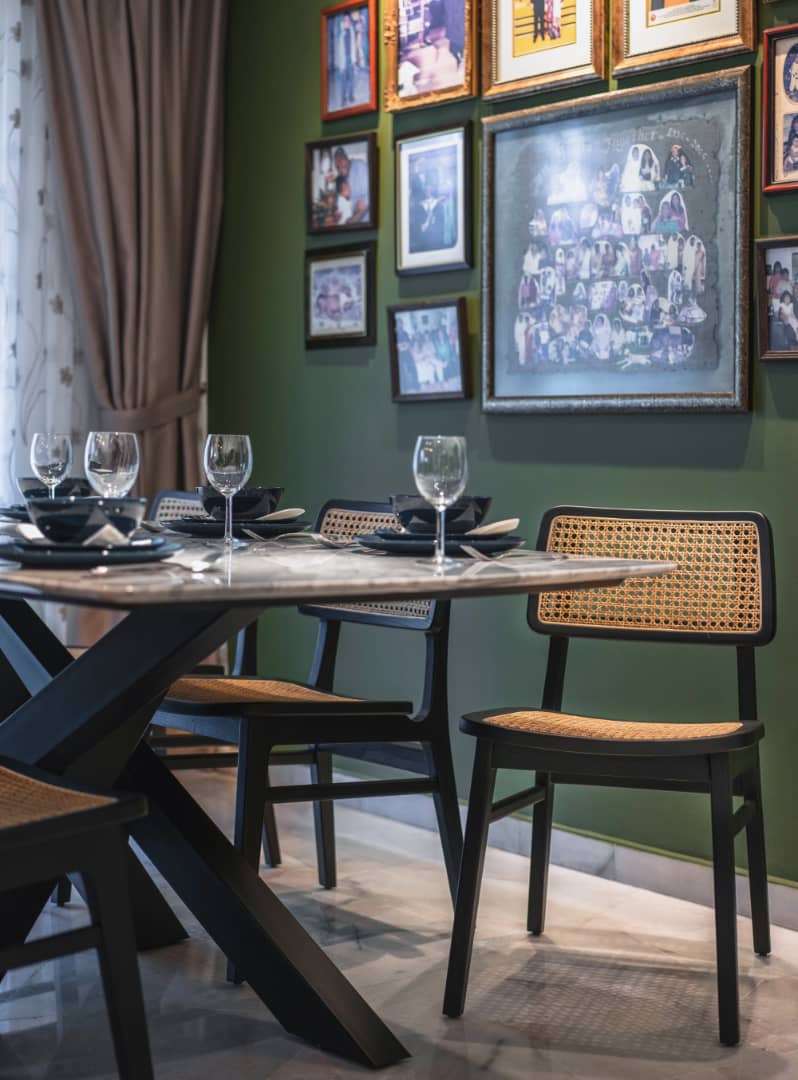 The Pamela Rattan Chair is made with sustainable materials for durable use over time and easily maintainable cleaning requirements due to its water-resistant properties. This product will bring warmth and style into any environment it's placed in!
Tags:-
The Belly Rattan Chair has a stunning, sleek design, Nested in a sleek contour-shaped back, curving in just the right areas. The high-quality material is built to last for years and is designed to be resistant to wear and tear. This rattan furniture is a stylish and affordable rattan chair that can be used in a variety of different settings, including restaurants, cafés, and residential homes.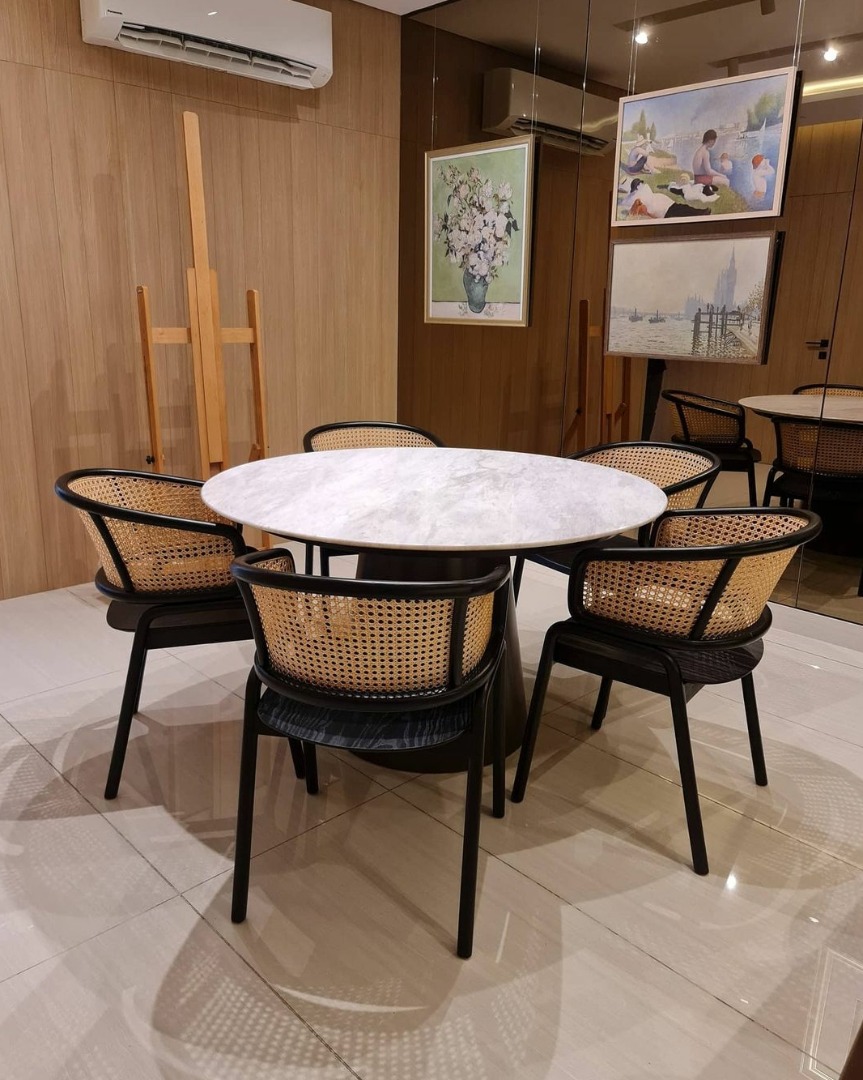 Cushion options are available as add-ons which allow for the chair to be tailored to each individual's preference. So if you want to add some attractive, modern seating options to your home or business setting, consider purchasing one or more Belly Rattan Chair today!
Tags:-
The Peacock Rattan Chair is a simple and elegant piece of furniture that will add to the style of any living room. It has a classic design that will last for years to come and it's made from high-quality materials so it will hold up well against use and abuse from kids or pets. Varied enough to look amazing in both an eating area at home and as restaurant booth seating.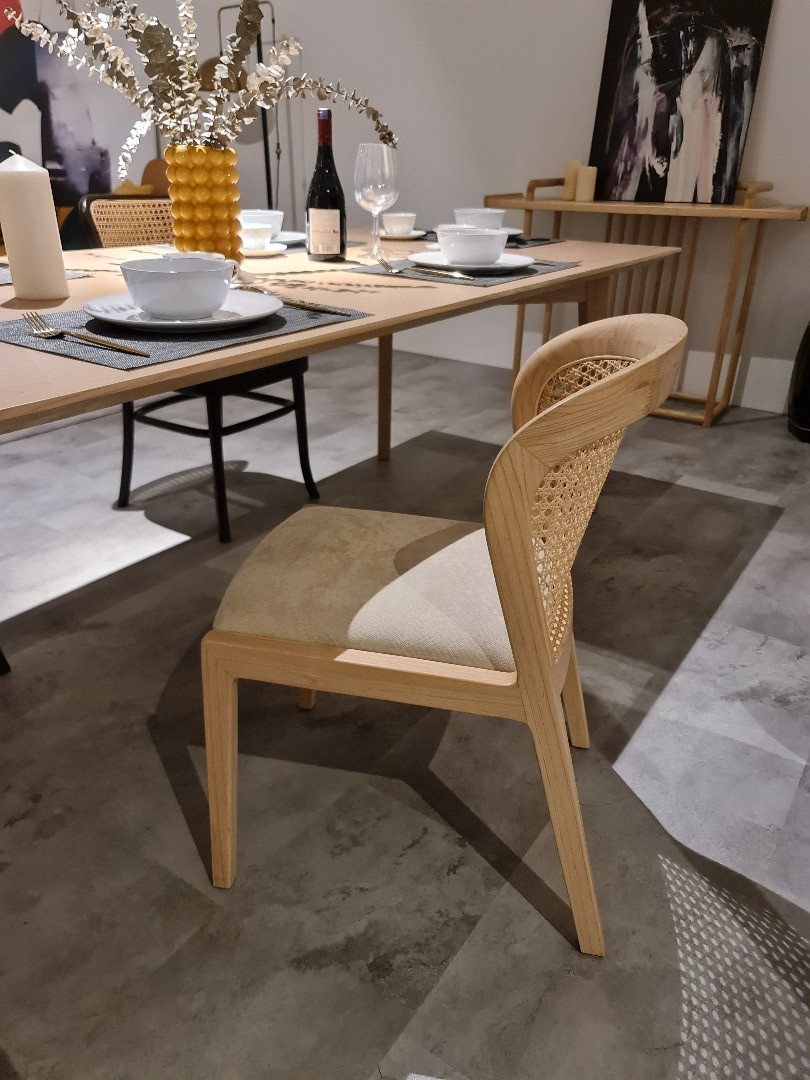 Comes in multiple colors to choose from and even the option to custom a color or add-on fabric cushioning. This rattan furniture comes with everything you need for assembly so all you have to do is follow the instructions and you'll be sitting comfortably in no time!
Tags:-
The Forest Rattan Chair is a great addition to any room or space. The sleek design makes it both stylish and functional.
The rattan lining across the back and seats helps keep you cool even when sitting for long periods of time which is perfect for those hot summer days when you want to sit outside on your patio and enjoy some lemonade!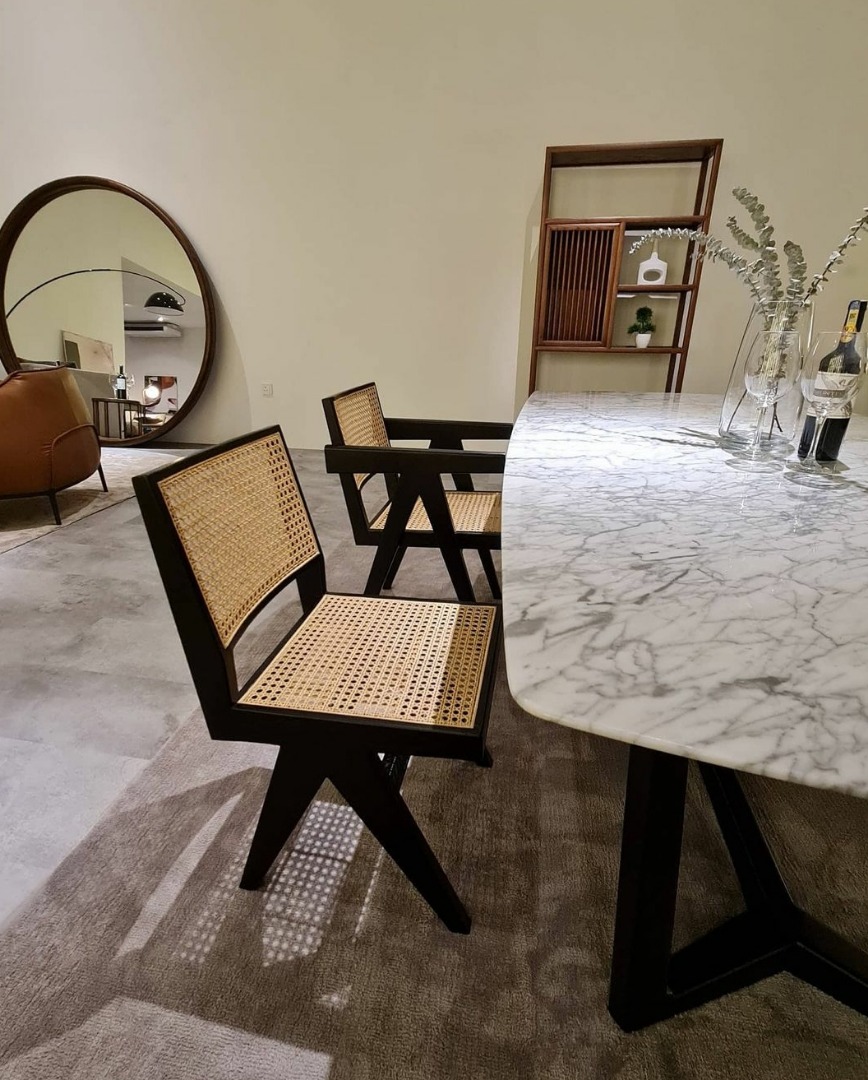 The loose cushion add-ons are also a nice touch, allowing you to personalize this chair based on your needs or preferences depending on what kind of activity you're doing at the time (i.e. reading, watching TV, eating dinner, etc.).
Tags:-
Forest Rattan Chair, Forest Arm Rattan Chair, Forest Lounges Chair
The Perry Rattan Chair is great peace of rattan furniture for any dining room or cafe furniture piece! This variation comes with a full rattan that canvasses the back, sides, and seating area. It has a black frame for structure and a stronger poise.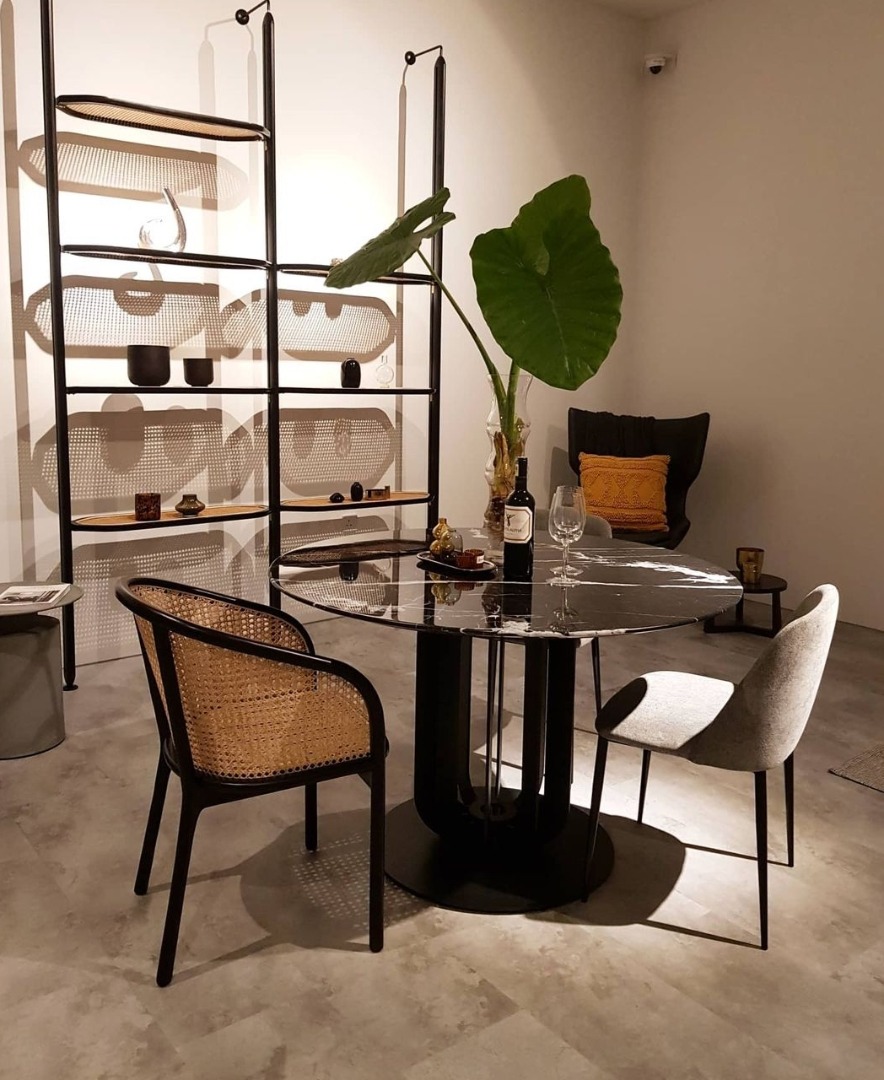 The chair combines the craftsmanship of a classic rattan furniture design with a modern frame. The construction of this chair is top-notch, it feels sturdy and comfortable to sit on, even when fully extended. The fabric on the seat portion of the chair feels soft but durable at the same time. You can tell that this chair was made with high-quality materials.
This product would make an excellent addition to any home! If you're looking for something stylish that will add some personality to your living space then check out The Perry Rattan Chair now!
Tags:-
Perry Rattan Chair, Perry II Chair with Cushion Seat
The Mori Rattan Chair is gorgeous! It's a perfect size, not too big and not too small. The wood finish looks great and goes with any decor style. Sitting in this chair was so comfortable and felt sturdy but lightweight at the same time. It comes along with optional fabric add-ons for more comfortable seating too.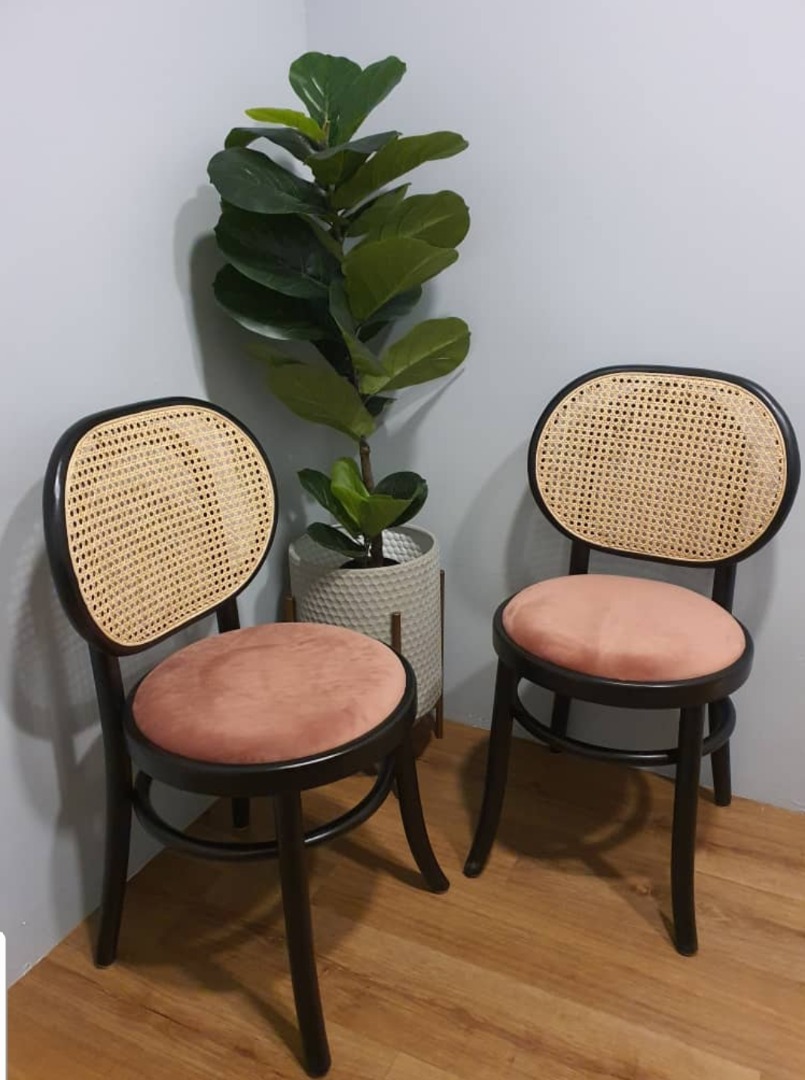 There are many premium wood colors to choose from depending on what your space needs are! This is a great product that would make any person happy as a gift or even as an addition to their own home!
Tags:-
The Pandan Foldable Rattan Chair is a cane folding chair that combines the elegance of a rattan element together with the functionality of a foldable feature. It's truly a one-of-a-kind product that will be sure to fit right in and steal the show in the most unexpected situations.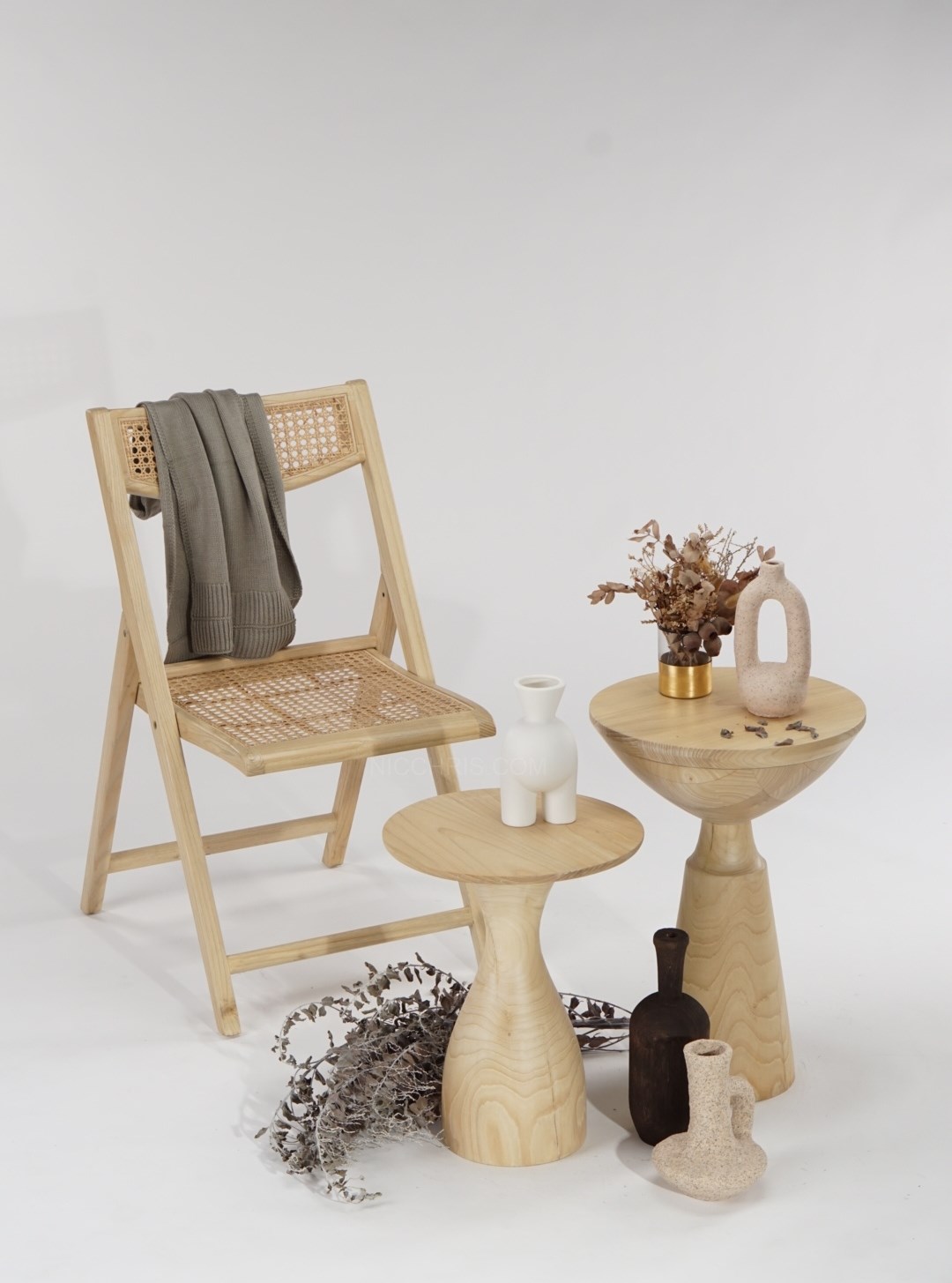 It's relatively lightweight, and low in footprint, making it perfect for both indoor and outdoor use! Pack it up to store or save some space when it's not in use; this makes it truly a one-of-a-kind product that will be sure to fit right in and steal the show in the most unexpected situations. Comes in two colors to choose from so you can find your favorite!
Tags:-
The Betik Foldable Rattan Chair is the perfect addition to any home looking for something with a bit of elegance and a lot of functionality. Combining the elegance of a rattan element together with the functionality of a foldable feature makes this a rather unique & versatile foldable rattan chair.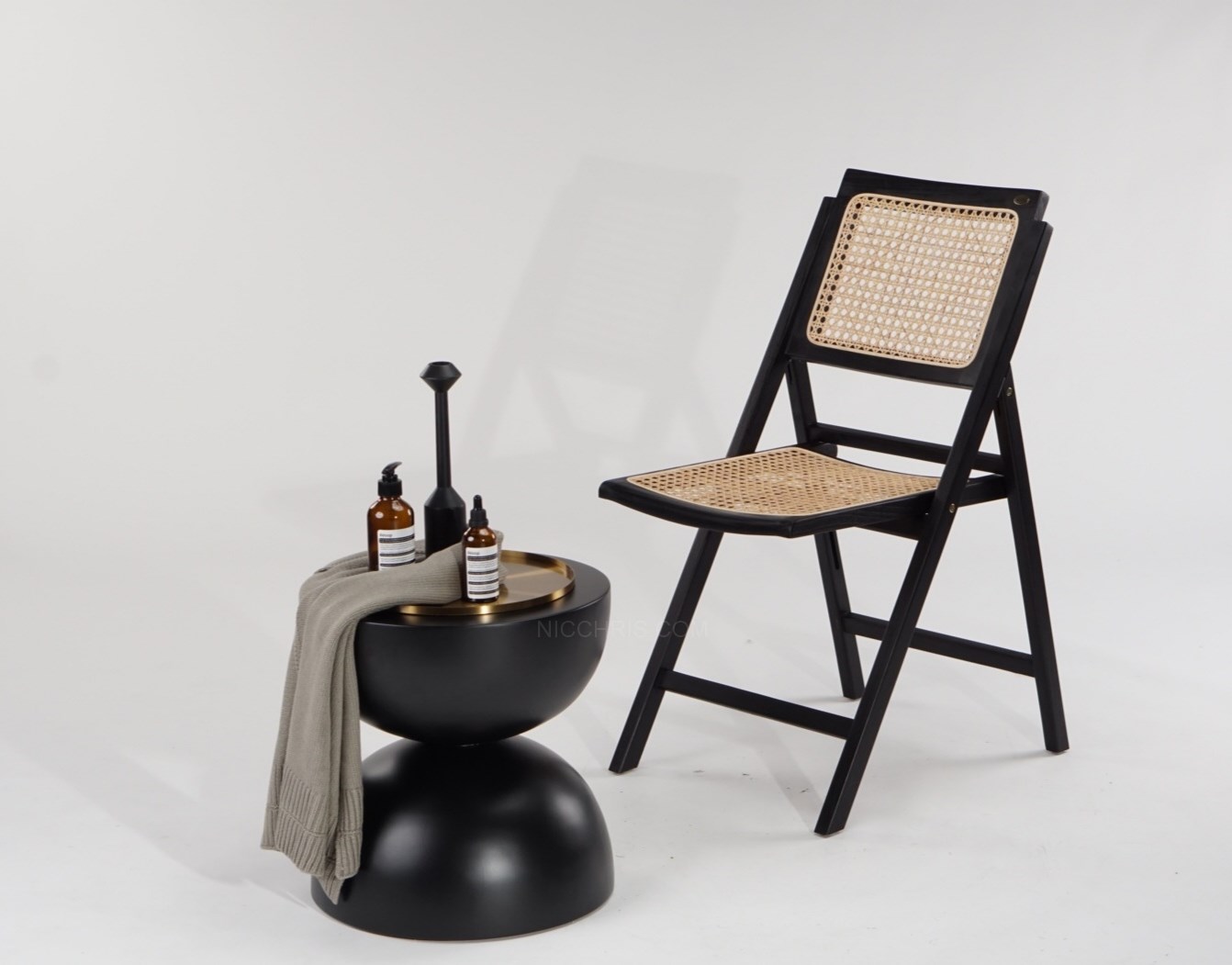 Features extended back support & a mildly curved seat. It's great for packing up to the store when it's not in use. Truly a one-of-a-kind cane folding chair. Comes in two colors to choose from that'll be sure to fit right in and steal the show in the most unexpected situations.
Tags:-
The Petite Rattan Chair is designed for durability and comfort with a classic silhouette that will never go out of style. This dining chair will complement any space with its timeless look, while also providing a touch of rattan goodness that integrates into the back.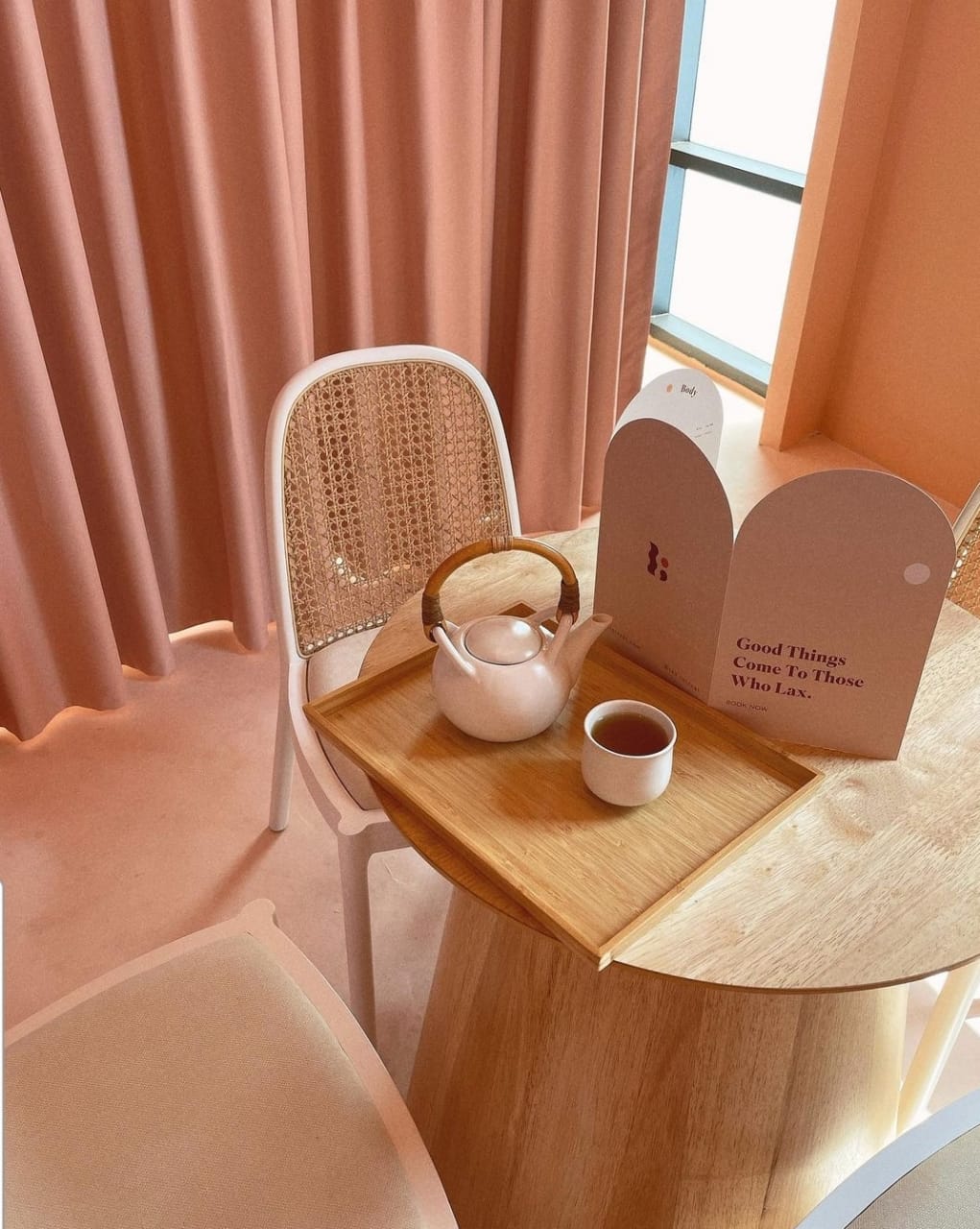 To spice up the design, check out our range of wood colors, and combine it with fabric cushion options to get the optimum composition that will be sure to enhance your space.
Tags:-
There are many different types of rattan chairs available on the market, each with its own unique features and benefits. No matter what your specific needs are, there is definitely a rattan chair out there that will suit you perfectly. So, if you're looking for something stylish and functional, be sure to check out the different options available and find the perfect rattan chair for your home today!
Tags:-
Armchair, Sofa, Coffee Table, Side Table, Tv Cabinet, Console Table, Dining Chair, Dining Table, Barstool